The Therapist | Michèle Lazarus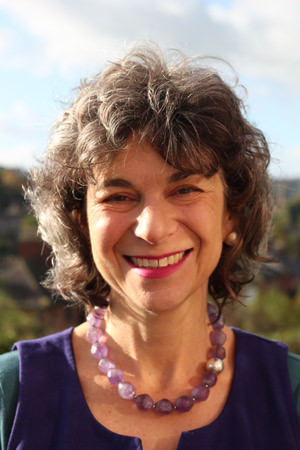 I have been working in the health and caring professions for over three decades, starting my career in the NHS in London in the early 1980s.
I trained and worked as a counsellor for many years, combining this with roles in research and learning and development. I have always worked for the public sector, in the fields of health promotion, community justice, and the parenting sector.
In 2011, I decided to change my working life to leave my job and become a freelancer, so I could spend more time with my family and achieve greater balance in my life. Feeling nervous about the change, I went to a solution-focused hypnotherapist to help me with this transition.
I felt so inspired by this experience that I decided to train as a clinical hypnotherapist myself. It brought together my skills and fitted perfectly with my commitment to helping people grow and change, both professionally and personally. In short, it just felt right.
I chose solution focused hypnotherapy specifically because of its emphasis on the present and the future, helping us to think about what we want rather than what we don't want and to plan small, manageable steps towards achieving our goals.
Unlike many therapeutic approaches, it doesn't concentrate on the past, or on our problems, but instead, helps us find ways forward to make our lives more fulfilled. A positive and motivational approach, it combines "talking" therapy and trance, helping our brains to problem-solve, and is based on sound neuroscientific evidence.
In the therapy room, I use my counselling expertise to create a warm relaxing and supportive environment and can help with a wide range of issues, including many conditions that are exacerbated by anxiety and stress, as well as sports motivation, confidence building, pain management and smoking cessation.
I have been living in Stroud since 1998 and am married with a son and a step-son.
For more information please see my website. www.michelelazarus.co.uk
Michèle Lazarus | DHP HPD
07764 210 821
Availabilty
Flexible