The Therapist | Alex Brounger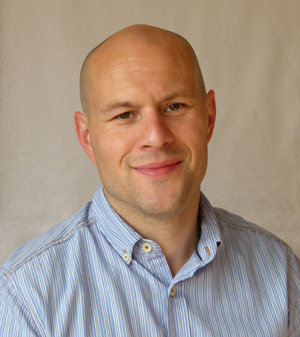 I am a Full Time Solution Focused Hypnotherapist and Psychotherapist running three busy Practices, which ensures I am continually practising the skills essential for effective therapy. Having trained and qualified at arguably the best Hypnotherapy Training School in the country, working full time also allows me the opportunity to continually update my knowledge and skills.
I have worked in people focused roles since leaving university with a BSc (hons) in Business Management. My past career included: IT sales, Learning & Development and Client Relationship Management. Whilst enjoying it all, learning a great deal and having some great successes from every role, I never quite felt I was doing what I was born to do. My last role as an employee was working for an International Contact Centre Business as the Head of Client Relationships. They relocated me from the South East to Gloucestershire. I am now based in Cam, near Dursley, where I live with my wife, Michèle, and my two children, Jacob and Emma.
Since leaving that role I set up EQ, a business that provides Heath & Wellbeing Weekends & Retreats. It was whilst I was setting up this business that I met a number of hypnotherapists and was impressed with their calm, confident outlook and general approach to life. One such meeting led me to research how I go about becoming one.
The Clifton Practise in Bristol was recommended to me by one of those hypnotherapy practitioners. Recognised as a Centre of Excellence for Hypnotherapy and Psychotherapy, The Clifton Practise delivers one of the most up to date hypnotherapy courses in the country and from the moment I travelled down to Bristol for an interview I was hooked. I was particularly impressed with the Solution Focused Brief Therapy Approach that the Clifton Practise teaches. I am often cynical of ideas that are not backed by sound scientific research and everything that was taught on this course had that scientific backing. The techniques that I now use in my Gloucestershire Hypnotherapy Clinic (based at the Cotswold Health Centre in Stroud) have all been researched and proven to work time and time again.
I am now a full time Hypnotherapist, Senior Hypnotherapy Lecturer for CPHT Belfast, I run workshops to help other Hypnotherapists sharpen their skills and I am a Hypnotherapy Supervisor.
Alex Brounger | HPD DHP MNCH(Reg.) BA(hons)
07917 415926
Availabilty
Wednesdays and Fridays (Smoking Cessation available on Saturdays)
Stroud Hypnotherapy Practice - Clinical Hypnotherapist & Psychotherapist, Gloucestershire: Serving Cirencester, Dursley, Gloucester, Kemble, Malmesbury, Nailsworth, Stroud, Stonehouse, Tetbury & surrounding areas.